Re: THEE NYG SWAG THREAD
[quote user="bigblue4417"][quote user="Kase-1"][quote user="bigblue4417"][quote user="Kase-1"]I am going to either this weekends game vs Dallas or saving my money for the playoffs.... Me and my crew are pretty much split 50/50 on which game to go to
Personally, Im leaning towards saving the money for playoffs.* I know its not a guaranteed win this weekend, but it would devestate me if we won this weekend and then I couldnt swing it for the playoffs
Thoughts??
[/quote]
We will win this weekend. Save your money for the playoffs. We will only get 1 home playoff game this year unless something really crazy happens. Last time we played the Lions in NY we were all there so it's good mojo as well. Plus imagine we lose this weekend (which won't happen) but you would have spent the money just to be pissed and then no playoffs. It's a win/win to watch at your bar this weekend. Save your paper and hope for the playoffs. You can always see a regular season Cowboys game.
We are talking about PLAYOFFS!?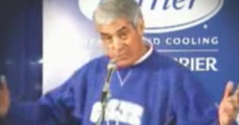 [/quote]Damn you and your sound logic, you make a great point Lando
...While I've never seen a Giants-cows game, I've also never attended a playoff game[/quote]
Ask the Scarf Soldiers if they want to get 2 round trip tickets to NY for New Years Eve and the game then me and wifey can come. I'm sure they will be fine with that. I'll check prices [
]
[/quote]If we are discussing this for real next week, I have contacts for you guy's......and LT is now a member of the Scarf Soldier Platoon. MY bro-in law got me a beauty NYG scarf for xmas.