As the "imaginary" GM, here are my first 4 rounds
Round 1: Trade down to 21 and Pick Kelvin Benjamin. Packers receive 12th pick and our 6th Rd pick (and take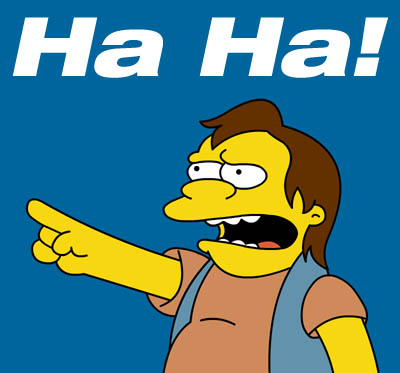 ) . We receive the 21st and the 2nd Rd pick.
First Round 2: With the surprise of Amaro, dropping out of the 1st (its possible, maybe not plausible, but possible), the Giants trade their first (original) 2nd rd Pick and move up 37 to take Amaro. We trade original 2nd rounder and a 5th and 6th rd pick.
Second Round 2: Kareem Martin
For argument sake, lets assume these trades are plausible. Assuming that is the case,the thinking here is, why would I take Benjamin this high? Why pass on Ebron or even Evans (if he drops to 12), or for that matter, whos to say Amaro drops? Well, I have my doubts on Benjamin dropping to the 2nd round and I believe Amaro could drop into the early 2nd. The idea that the Patriots would draft another TE, when they already have a top 2 TE (despite any health or contract concerns), and the fact that they finished as the 2nd worst pass rush team, 20th worst cover team; and thats with Talib, theirs no way they draft anything but Defense here. They may even do something a bit unconventional and move up to take a Corner or DE in the draft.
The idea here is also this, by making the trade with the packers (who finished the season with top 10 worst overall secondary play and top 8 worst over defense in the NFL), that the packers get the guy they want (my belief is they have ha ha quite high on their draft board, or at least on one of their draft boards) and the Giants get more pick, which helps them fill more holes. I not saying that they even do that trade but its something to consider, especially if I am the GM.
As for Kareem Martin, hes from UNC...nuff said
Round 3: Either Freeman or Seastunk.
The fact that we signed Jennings, will not deter me from adding a RB this early in the draft. Both offer very good value IMO. The former has the ability to be an Eddie Lacy type back, the latter has about as much talent as any RB in this draft. Since our 3rd rounder is early, theres a huge chance that one will be available.
Round 4: Phillip Gaines
Good Size, plus speed, can tackle a RB. Flaw? A little tight in the hips, has bricks for hands; but does have an eye for the ball, even though catching ability is flawed. A little raw. Comp wasnt at the level of others. I have him possibly going as early as the 3rd, which will be a reach, but a damn good one IMO. I just wont take him in the 3rd and hope no one reaches and we get him in the 4th
We dont have a 5th (although there is a chance we get one due to the black unicorn) and drafting past the first 4 rounds can be quite a crap shoot. Trades and reaches tend to happen more often in the 4th and later rounds.
As wacky as some of this may be, this is what I would do in the draft. of course, this would be just one of my potential mocks. My fallback for round two would be Crichton and Martin or Richburg (if Amaro doesnt drop, which also leaves me with my 5th and 6th round picks)
If the Giants dont trade down and stick at 12 (and in the process, dont get another 2nd rounder) then I would take Ebron in the first (Im much higher on Benjamin but I cant take him at 12. Its just too much of a reach, especially when 21 is already a slight reach; Benjamin projects to be 24th to 32nd, with a slim chance of early 2nd round drop).
In the 2nd, Id take Crichton, who will easily be available or even Martin, (depending on how the Giants View Walton)
what would ya'll do?