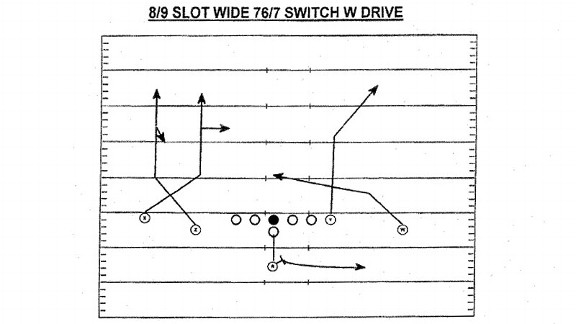 take a close look at the play above, and visualize 3rd & 4 with cruz lined up in the slot, nicks wide left, randel wide right and Bennett lined up as the tight end while david wilson is in the back field.
If you look at this play you will notice that both nicks and cruz each have 2 options on how to run their routes depending on what the defense is giving them. Obviously if cruz notices the defender or defense is playing the deep ball, he is going to break off of his wheel route and hook back inside.
Nicks runs a similar route inside, but can turn it into a dig, or just fly straight depending on what he sees in the defense. The other routes are pretty straight forward and basic.
I have 2 questions.
1. For arguments sake, lets assume that both nicks and cruz breaks off of the deep pattern because the defense is talking away the deep ball. If Eli then decides to throw it to the tight end who is running a deep post, and the play fails, would you blame gilbride for going deep on a 3rd and short?
2. How many offenses in the NFL dont allow their receivers to change their patterns depending on what the defense is giving them?